The Harriet Coat
The Harriet Coat is simply the most versatile piece of clothing I've ever designed.
You can feel fabulous wearing it on the beach, on the school run, to restaurants, weddings…even Royal Ascot. I promise…you won't want to take it off.
From experience, I know that it flatters every shape because of the combination of the classic neckline, cleverly cut narrow shoulders and shorter sleeves.  The eye-catching bold fabric, gorgeous bright lining, big pockets and classy buttons make it fun and easy to wear.  
Handmade in England in 100 per cent British wool, The Harriet Coat is available for the first time in three colour ways for this winter season.  Choose from grey, black and red tartan, burnt orange shetland or bright blue felt wool. All coats are lined with my signature lilac and orange striped fabric.
Where will you wear yours?
The Harriet Coat is available in two sizes: S/M and M/L
If you are a dress size 6-14 order S/M
If you are a dress size 16-20 order M/L
If you are unsure, please don't hesitate to contact me
The coats are individually handmade in the UK and take 2-4 weeks for delivery.
Price including UK delivery start from £635.00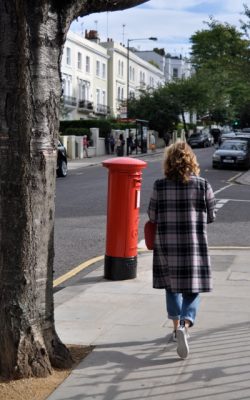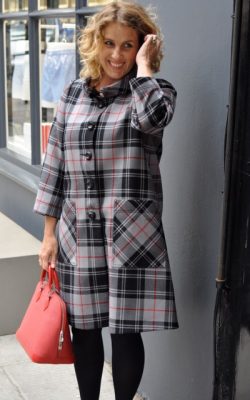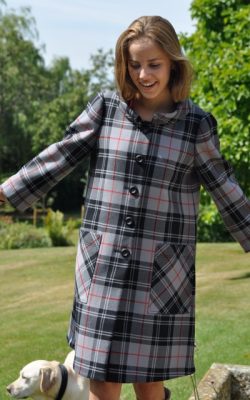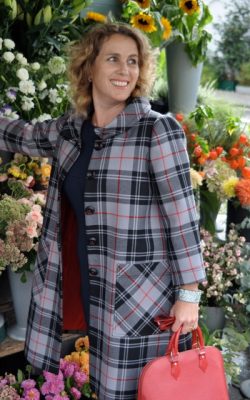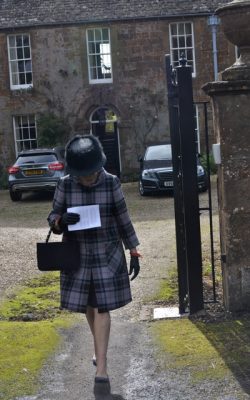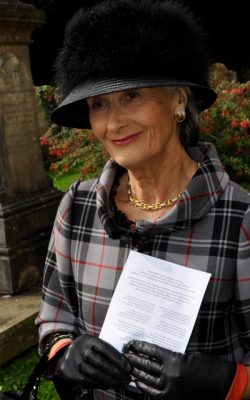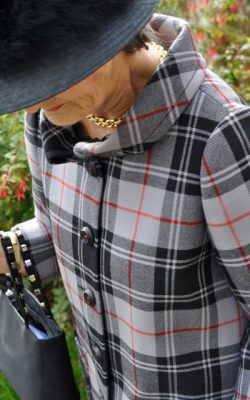 Grey with red and black check tartan
Grey with red and black check tartan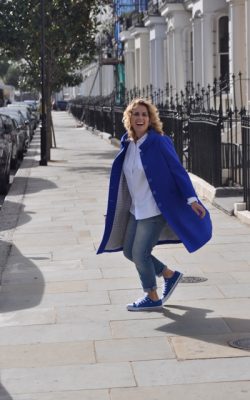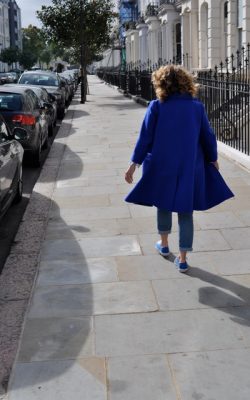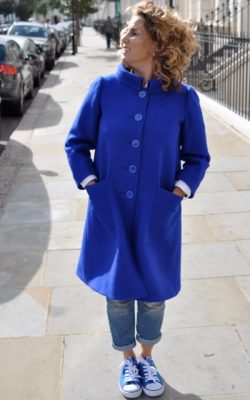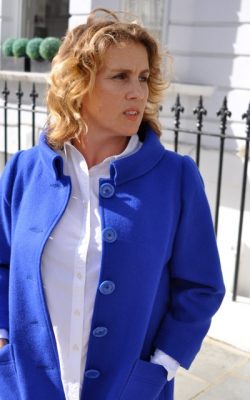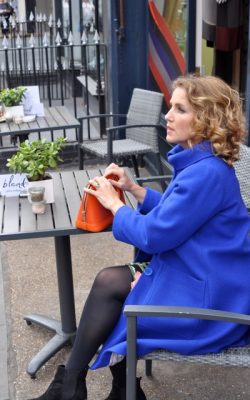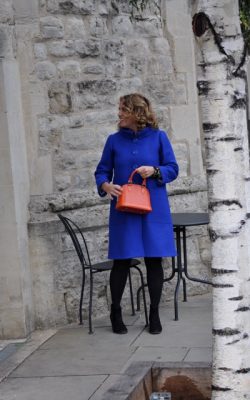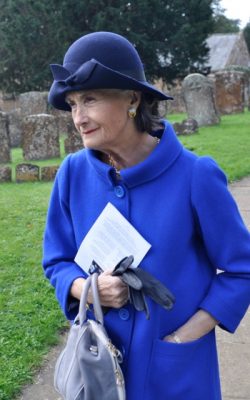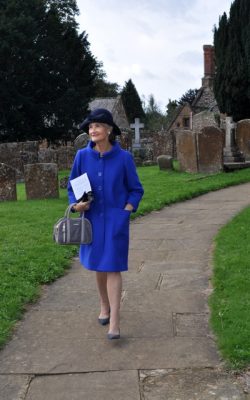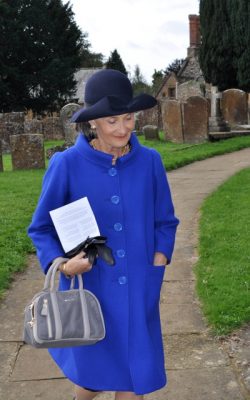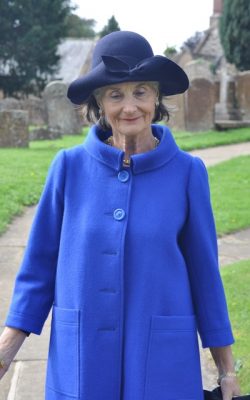 Bright blue felt wool
Bright blue felt wool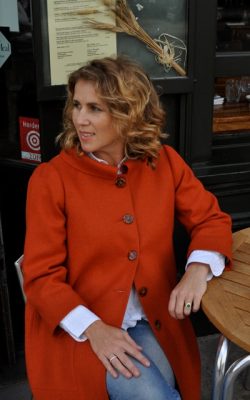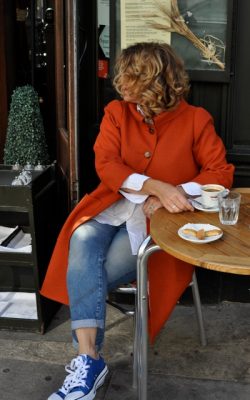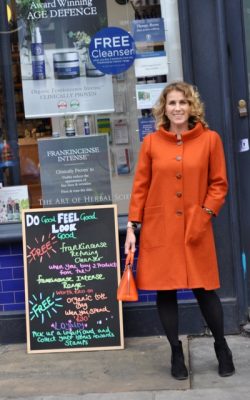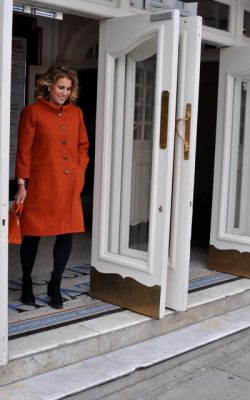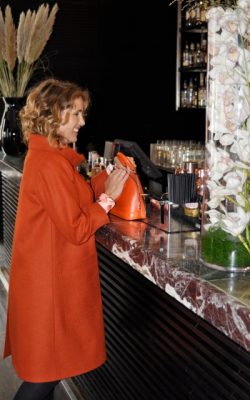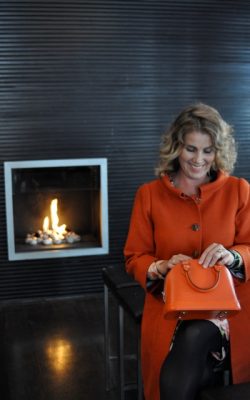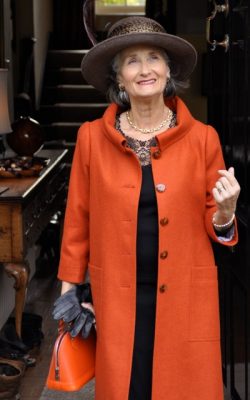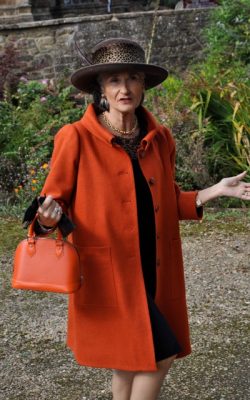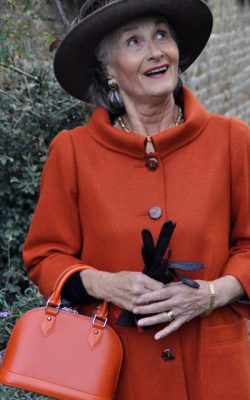 Burnt orange Shetland wool
Burnt orange Shetland wool